Time for Moda welcomes IGN Joseph!
Two decades ago Ignatious Joseph established his shirt company. After working many years in the international hospitality business, Mr Joseph decided to pursue his passion for elegant menswear. In times that many high-end manufacturers go for a "hyped brand/cheap production", Mr Joseph built up his brand in a far different way. He deliberately chose to have his shirts made by people who have a far tradition and are skilled; the Italians. Literally, he build his own brand by going door to door like some of the most eminent Italian producers did. In fact, IGN Joseph menswear is made in Europe because gentlemen from all over the world look for the finest quality and distinctive style. So, it is the personal touch – and a bit of flamboyance – which has done as much to stimulate interest in Italian menswear around the world.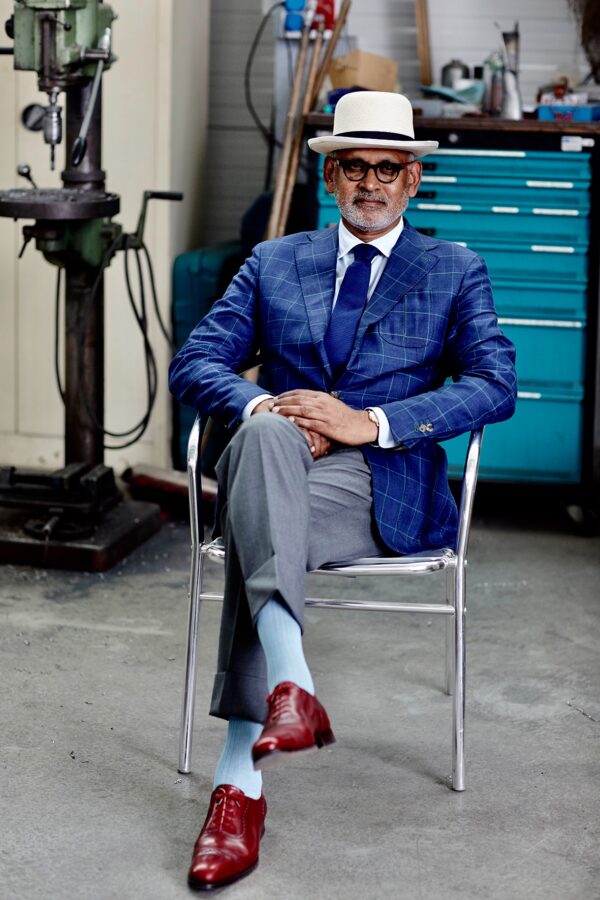 Artisans
IGN Joseph shirts are made by Italian artisan shirtmakers. Because their skills passed down through generations that are needed to produce such distinctive features as sewn collars, instead of the fused collars prevalent even in most up-market shirts. Mr. Josephs spirit and classical experimentation has also resulted in a limited production of Mens Jackets. Like other fine Italian man's clothing Ign. Joseph Spirit, is purchased by men that put passion before price. Given these points, you can find all IGN Joseph products here.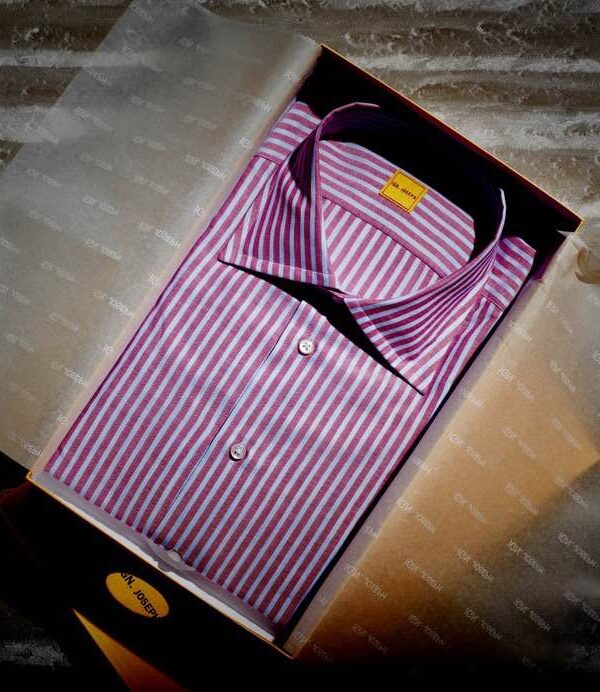 Our collection
We have several shirts of IGN Joseph in stock. On the one hand we have twill shirts with French cuffs and striped shirts with normal cuffs. Those shirts have a regular fit. On the other hand, we have navy button down shirts with stretch and a slim fit. Click on the picture below to see the navy IGN Joseph button down shirt.