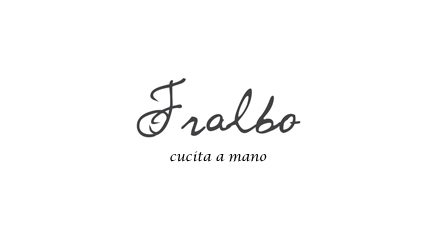 Fralbo Napoli
Fralbo Napoli represents the Neapolitan tailoring tradition by hand sewing high-end shirts. They are making premium quality shirts both by machine as well as by hand (depends on the customer's choice). Artisanal craftsman makes their shirts in a small workshop in Naples.
Anna Barone
Anna Barone, when she was only 20 year old, opened in 1933 in San Sebastiano al Vesuvio a little workshop with a small sign outside "Si eseguono camice su misura" that means " Custom cut shirt on request ".
Thanks to her ability on all the operation of custom cut and the clarity of the lines she could perform a nice artisanal shirt, that is as comfortable as a second skin!
The sartorial job continued with her daughter Clelia, she bring ahead the passion of that artisan work. Nowadays, Alessandro Boccia, the son of Clelia, runs the company.
It is a real family business, therefore Alessandro has given his most exclusive label the name of his grandmother, Anna Barone. The amount of handwork is especially visible with their Anna Barone label shirts, as these are completely hand-sewn. Making such a shirt takes no less than 11 hours. Both the Fralbo as well as the Anna Barone shirts are therefore limited and only available at the more exclusive men's fashion stores.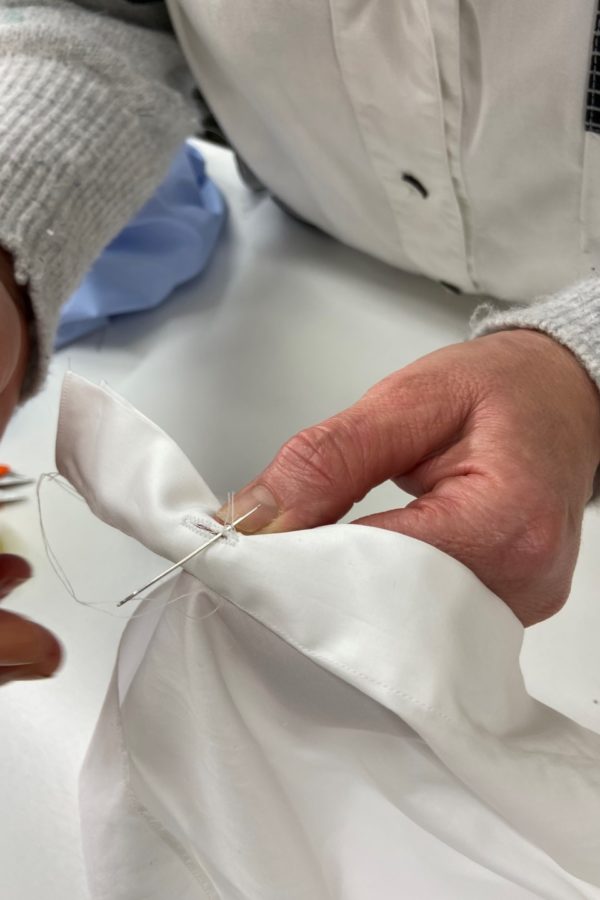 References
Lovers of sartorial clothing will probably have come across the name Luca Rubinacci. He is a Neapolitan guru, brand owner and above all an inspirator for many well-dressed man. Rubinacci also has his shirts made at Fralbo Napoli. Not only Rubinacci uses the services of Fralbo, Brunello Cucinelli also has shirts made by Fralbo Napoli.
Our collection
Time for Moda has a special collection created in accordance with Fralbo. We have shirts from Fralbo with pique, linen and denim fabric all with 8 steps handwork. From the exclusive label Anna Barone Napoli we have dress shirts in white and light blue. Both shirts are completely handmade from 200/2 Egyptian cotton from David and John Anderson.
Fralbo Napoli stands for high quality fabrics, great modern fit and precious handwork. Undoubtedly, a shirt from Fralbo Napoli will be a positive addition to your wardrobe!
The shirt below is made from a 120/2 Egyptian cotton fabric from Thomas Mason.